As many of you know, Sewvivor is in full swing around these parts. I love running this sewing competition (even if it eats up some of my own sewing time, haha), and I will be so sad when it's over! Sewvivor ends at the end of September, but I already have something else to look forward to….
Sewing + Party = Awesome!!!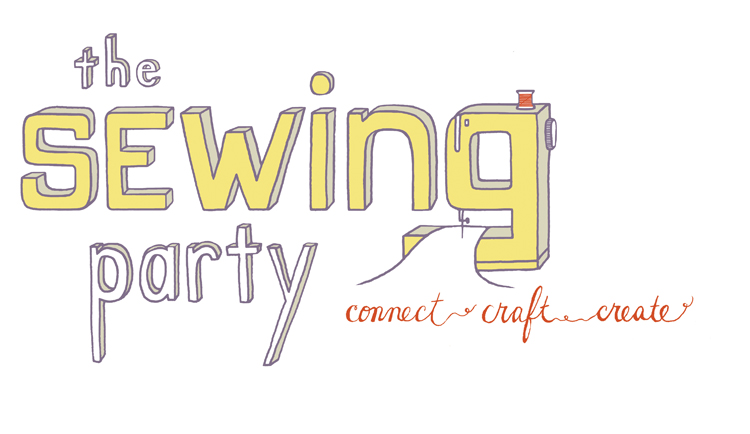 Here's a look at all the exciting details:
WHO: Anyone wanting to connect with other like minded seamstresses and seamstors (is that what you'd call a male seamstress? I dunno)! Here is a list of bloggers who are helping to promote and will also be in attendance at the party! This year its just for US residents (hoping to party with the whole world next time).
WHAT: Check out the classes and teachers! Participants can attend classes, chat with participants from across the country, interact with top bloggers and educational experts who are teaching, and explore the latest crafting and sewing tips, techniques and products in our marketplace. You'll "attend" the class virtually, and have access to it for 90 days afterward.
WHERE: The comfort of your own home. This is cool so you can watch the classes and practice on your sewing machine at the same time!
WHEN: Saturday, November 8, 2014 from 10:00am-8:00pm eastern standard time.
WHY: This online sewing party is the first of its kind! You can be a part of history in the making by attending. I think this will be an exciting opportunity, especially for people who aren't able to travel to sewing conferences, or who don't have a strong local sewing community– what a great way to connect!
RSVP: Tickets are $40. Go to the website to register! Spots are likely to fill quickly. If you sign up from my blog by July 31, you'll receive a free and super cute Sewing Party t-shirt (valued at $20). Enter LETSPARTY in the Promo Code Box at registration.
HOSTED BY: These amazing sponsors!



GIVEAWAY: 5 Tickets to 5 Winners!
Just fill out the entry form below. Ends July 30. Hope to see you there!
a Rafflecopter giveaway