Last month, I was really lucky to be able to travel to the Sewing Summit, a sewing + blogging conference in Salt Lake City, Utah. (You can read my recap
here
). One of the classes I took was with Caroline, who is the cutest Texas gal behind the blog
Sew Caroline
. She shared her "Sew a Skirt" pattern with us. I wanted to share pictures of my skirt, because she is launching an ebook with instructions to make it really soon!
Caroline wrote this pattern for beginner seamstresses, or anyone wanting to sew up a quick, cute skirt. I made it in about an hour and a half. I think it could be done quicker, but I was so busy yapping with my neighbors at the Sewing Summit, that I didn't really focus much in class. I deserve an F! heehee
I absolutely love that this pattern has pockets. That is such a MUST for me as a mom of little kiddos! And they were a cinch to sew in.
This skirt comes with two variations… one with ruffles, and one without. I originally planned to have ruffles at the top of the waistband. One of my dumb blonde moments was that I got distracted and forgot to follow the cutting directions for Version 2. Instead I cut out
Version 1 (without the ruffle), so I will just have to make another
skirt soon! Again, too busy chatting with my new friends at Sewing
Summit, and forgot to follow instructions. 🙂 So check out Caroline in her cute skirt, with ruffles. Isn't it/she darling?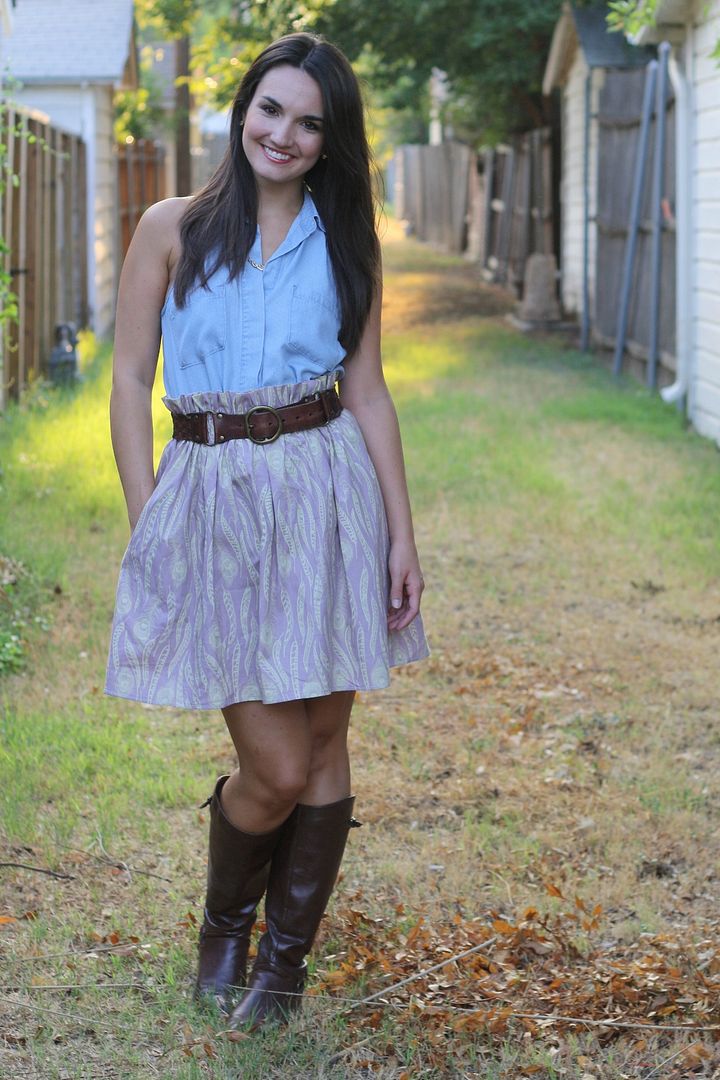 So if you're in the mood for a fun, quick skirt to sew for your wardrobe, be sure to check ou
t Sew Caroline
. She is constantly making all kinds of amazing clothing for herself. She's one of my favorite gals to follow on
instagram
… so much inspiration!
Skirt// Handmade with
Sew Caroline
's Sew a Skirt ebook (coming soon)
Shoes// TJ Maxx