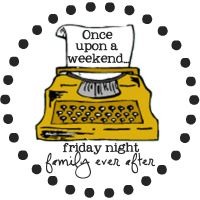 ermagersh! Welcome Weekend!
Wow, its been a busy week! We have been….
yoga-ing: i went to my first class this week, and here's my thoughts… i left the gym feeling nice and relaxed and in touch with my breathing and comfortable in my body and such. but i try to only be at the gym for an hour tops so my kids aren't stuck in the 'child watch' for too long, so i didn't have time for any cardio afterward. so although i enjoyed yoga, i think i'll stick to the boot camp and spinning classes and running while at the gym. but i do want to try yoga at home. does anyone have any favorite websites or videos or tips?
smashing: cake into my face.

if you have an extra 13.2 seconds tonight, i would just LOVE your vote! tonight is the last night to vote for the epic room makeover contest! click here, then scroll down and click "vote" on #57. thanks guys!!!
watching: this video on SYTYCD. eliana was my favorite from the very start. she danced to the nutcracker like an angel. i love love loved this!!! and i love the nutcracker, and can't wait to take my girls to see it this year! (did i ever tell you that i got to play clara in the nutcracker when i was 11? one of my best childhood memories)!
laughing: at this clip from stephen colbert. sorry for all the video clips tonight, but this one seriously had me rolling in laughter. even though i don't agree with all his political views, i still think this guy is insanely hilarious (until he gets gross, then i fast forward. confession: i watch this show every night). just watch what he says about the boy band, 'one direction.' hahahaha
all that and a whole lot of cleaning, sewing, cooking, errand running, and more cleaning! 🙂
ermagersh! check out these awesome projects from last week!
hourglass quilt reveal by jaq's studio
wedding candy carnival by your home based mom

halloween bat frame by a pumpkin and a princess

diy bow clutch by covered in mod podge
diy patchwork headboard by 'taking time to create'
What have you been up to?
document.write('