Eeeek! I am so excited to let you guys know about the new series I'm having in July. It is called "Sewlebrity Crush," and is full of some very talented sewing bloggers! In fact, I admit that I have a teeny tiny sewlebrity crush on them. 🙂 So Sunday- Friday they will be posting a new tutorial on my blog. Here is the
incredible
lineup! Are you just a teeny bit excited to come and see what they've got in store? I am!!!
*We will still have the Once Upon a Weekend party on Friday nights. *And,
if you're still waiting on my quilt-along post, I will be able to
squeeze it in on a Saturday, hoping for this Saturday!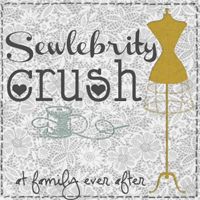 Be sure to grab a button if you'd like one!
*NOW CLOSED* Giveaway! And now for even more fun!Liz, from According to L, has a fun giveaway from her Etsy Shop.
Liz loves to create and design beautiful hair accessories for all ages and occasions. She also writes on her blog about the things in life she loves, from the kitchen to her crafts. Be sure to check her out! Prize:Braided Bead Bracelet Set of 3, winner chooses colors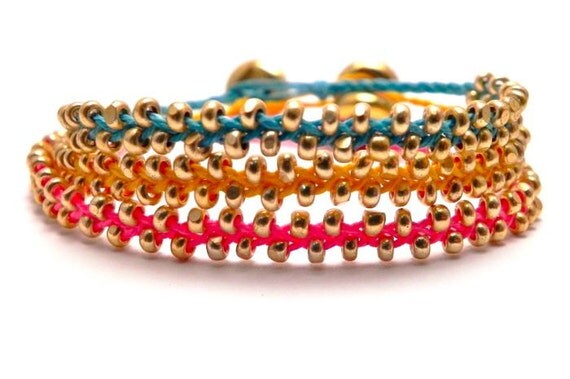 To Enter:Please follow the Family Ever After blog and According to L blog, and leave a comment with your email.(write it like this to avoid spam: familyeverafter at gmail) Extra Entries: Like According to L on Facebook. Follow According to L on Twitter.Follow According to L on Pinterest.Like Family Ever After on Facebook.Like Family Ever After on Pinterest. Share this giveaway on Facebook, Twitter or blog post!
Info:Winner announced at my link party Friday night, July 6.You must be 18 years or older to enter.Chances of winning depend on the number onf entries.US residents only, sorry!