Have you ever egged your neighbor's house? I have!
I made this printable which says, "You've been egged! Happy Easter," so you can egg your neighbor's house too.
Just stuff some candy into some eggs, and then put it all in a cute basket or bucket with this printable.
Then ring the doorbell and RUN! Or just leave it on the doorstep.
(I actually took these pics on my own doorstep. I didn't want to get caught at a neighbor's house while taking pictures).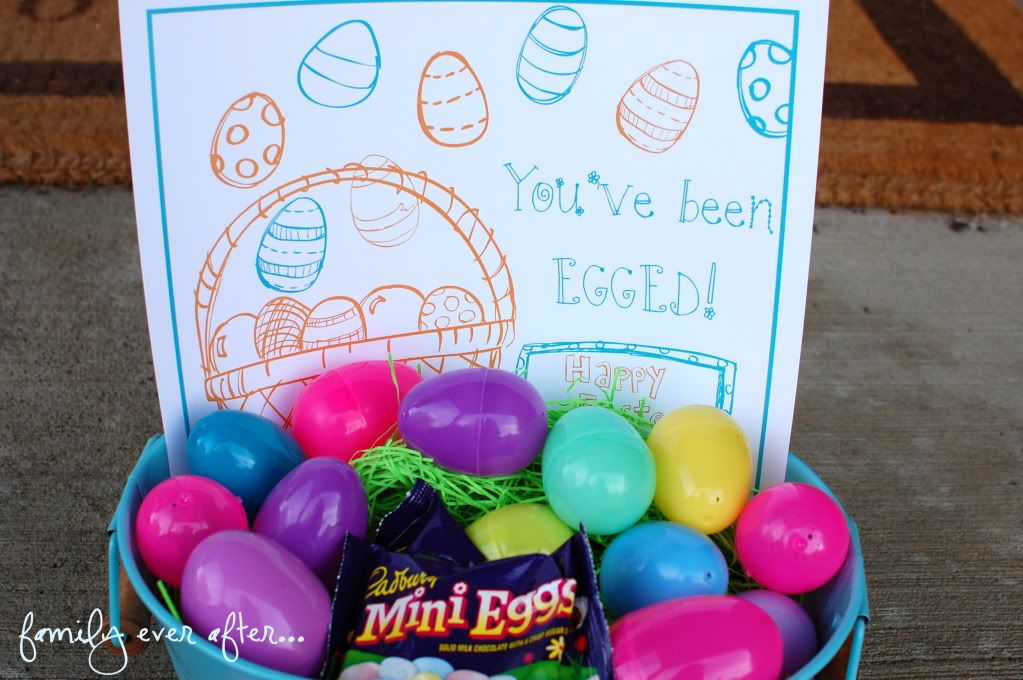 Here's the printable. I recommend printing it on cardstock. All I ask is that you please follow my blog via RSS or GFC (the blue button on the right sidebar), before downloading this file. Thank you!!!