Until Christmas, I'll be having fun guests as part of "Homemade in December."
Anyone is welcome to link up their Christmas Projects at our Christmas Link Carnival.
This weeks' theme on my blog is Traditions, and we welcome Kim from The Sasse Life!
………………………………………………………………………………….
I'm so excited to be sharing a tradition of mine over here at Family Ever After. Christmas tradition is still fairly new. Long story short– when my husband was deployed, about 5 of us military wives have a weekly get together called "Taco Tuesdays". Which most of the time it didn't involve tacos. One of the military wives, Jessi, had us make ornaments from polymer clay. Ever since that, I have been making polymer clay ornaments for my family.
Here's the ornament I made for my son last year:
And the ornament for this year:
Here is a little tutorial on how to make this.
Make three balls out of polymer clay (simple enough, right?)
I made him a top hat, then I used a jewelry eyepin and pushed it through the hat and balls.
I made a rectangle out of clay and stamped my son's name in it.
I cut three pieces of wire and twirled them together for an arm. Then repeated for his second arm.
I made him a nose and other things out of clay. I baked him at 275 for about 10 minutes. Removed him and let him cool. Then painted and bedazzled him up.
Here is the finished product:
Hope you all enjoyed it. Thanks for having me, Rach. Stop by The Sasse Life and say hi! Happy Holidays, everyone!
This post brought to you by:
Homemade in December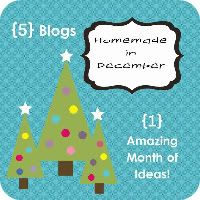 <a border="0″ href="http://familyeverafterblog.com" target="_blank"><img src=http://i780.photobucket.com/albums/yy82/mrsmichellebarbour/blog-005.jpg></a>