Until Christmas, I'll be having several awesome ladies guest post as part of "Homemade in December." Anyone is welcome to link up their Christmas Projects at our Christmas Link Carnival.
This weeks' theme on my blog is Advents, and we welcome Allie from Freshly Completed.
This is her first ever guest post! So glad to have her here today!
………………………………………………………………………………….
Hello, Family Ever After Readers!! I'm Allie from
Freshly Completed
. I'm So excited to be here today sharing with you my latest tutorial,
The Flipping Christmas Advent Calendar
— mouthful, huh? But we'll get to that in just a minute.
First, a little about my blog. This is a new creative/craft blog that I started a little over three months ago. It has been such a blast to be able to share my creations with people from all over the world. I am a former elementary teacher, married with three beautiful children. I love to paint, draw, sew, play music and all those wonderful "right brain" things.
Here are a few of my favorite projects (click to be taken to each project).
If you'd like to see more please click on my "
I Teach
" page.
To be truthful I had no intention on creating an advent calendar this year. But then I spoke with Rach about being a guest blogger and she mentioned she was looking for guest bloggers to share Advent Calendar ideas.
At first I dismissed the idea…"Eh, I'm not making one of those."
But then it was on my mind…bugging me. Why not make one?
I don't currently have one.
The kids would Love it.
SO this set the wheels in motion.
Late one night while relaxing on the couch I came up with an idea and quickly got up to sketch it down.
This is that original sketch:
Seemed like a good idea, as long as it would work.
Later that night I tested it out with some scrapes of fabric and to my joy, it worked.
Want to make your own?
Please join me on my blog and I'll go through it with you, step by step!
Please join me on my blog for the full tutorial
here
!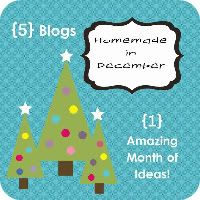 <a border="0″ href="http://familyeverafterblog.com" target="_blank"><img src=http://i780.photobucket.com/albums/yy82/mrsmichellebarbour/blog-005.jpg></a>