Hello Friends! There are a few matters of bloginess that I'd like to share with you 🙂
Ugly Christmas Sweater Shindig
I'm currently working on getting this all set up on my blog… complete with a contest link party, a prize for the ugliest sweater, a giveaway, and a full week of posts on throwing your own Ugly Sweater Party! That's right, if you have an ugly sweater you'd like to show off, you've got to stop by! (Go thrift one if you don't)! This would be the perfect "What I Wore" theme for your blog. More details are coming!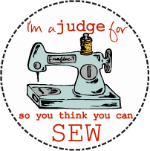 So You Think You Can Sew
My friend Ashley and I have been talking about how fun it would be to have a sewing contest on our blogs. I'm announcing mine in a few months. Ashley's just started, and its going to be so fun! I get to be a judge! If you sew, you can enter
HERE
!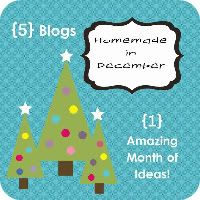 Handmade in December
I'm thrilled to be a part of a group of bloggers hosting this. We'll all be posting different topics the whole month. I'm looking for a few
guest posts
about Advent Calendars and Sweet Holiday Treats and Traditions. If you have something to share pertaining to these topics, shoot me an email! I'm only looking for a few guests, so it'll be first come, first served! familyeverafter at gmail
Blog of the Month
I've started a new section on my sidebar in order to promote you guys! I'll be choosing the blog with the most hits on the first party of the month who has linked up at, Once Upon a Weekend, which starts every Friday night.
Sponsor
Would you like to be a sponsor for November and/or December! If you're interested in having your button placed on my blog, you can read
here
for more info. I currently charge $4/month for a 125×125(ish) size. Just let me know if you're interested! familyeverafter at gmail
AND NOW, FOR THE WINNERS OF MY 1ST BLOGIVERSARY BASH….
GIVEAWAY #1
Second Prize: Craftaholics Anonymous- one pattern:
Melanie at Bear Rabbit Bear
GIVEAWAY #2
(I changed the rules after the first giveaway, instead of one person winning it all, there is a winner for each item).
GIVEAWAY #3
Kiki Creates
– Go Notes and There's No Place Like Home Printable
Winner 1: Dawn
Winner 2:
Carole
GIVEAWAY #5
Kristen Duke
– Say No To Auto Photography Book:
Jamie
GIVEAWAY #7
Yellow Attic
– Anthropologie inspired Crocheted Earrings:
Cheri
GIVEAWAY #8
Briana Richardson
Winner 1: Nikki@Everything Under the Moon
Winner 2: Mallory

Congratulations everyone! I'll be sending an email to you, with contact info on how to claim your prize. Thank you so much to the sponsors and entrants for participating!
***This is important: If your name has stars next to it, that means I've hunted for your email address, and left a comment on your blog if you have one, but I don't have your email. YOU NEED TO EMAIL IT TO ME BY SUNDAY OR I'LL CHOOSE A NEW WINNER! (familyeverafter at gmail).


ps- Let me know if youd like to guest post in December about advent calendars or sweet holiday treats or traditions!
pps- Once Upon a Weekend Link Party starts tonight, see ya there!