Welcome to Family Ever After's First Blog Bash! I'm so excited you're here!
The fun officially begins this afternoon, with 2 posts per day (one in the morning and one in the afternoon).
Til then, I'll leave you with the awesome lineup, followed by my little blog story.
*Sidenote… Giveaways are awesome, but sometimes a lot of work to enter. Soooo…. in order to make this week as easy and painless as possible for you, I've devised a plan for you to be able to enter all the giveaways here in less time that you normally invest in entering a giveaway. I hope you come back and enter for a chance to win some amazing giveaways!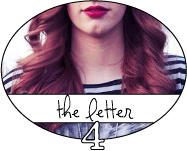 You see? What amazing people helping me celebrate my first blogiversary bash! I'm so grateful and quite frankly, surprised at all the amazing talent out there, supporting me in this celebration!
My Blogging Story:
I technically began Family Ever After in July of 2010, a month after we moved into our first home. The empty walls motivated me to start a blog where I could share my future projects, as well as having a place to share recipes and for motivation to finish what I start. But it wasn't until October 2010 when our house was somewhat settled that I really started to give my little blog attention. I was tired of having unfinished projects. So one by one, I've been tackling them and sharing them with you. It's only the tip of the iceberg around here, I've got lots more ideas and projects awaiting my attention. So thank you to whoever reads my blog, for humoring me as I post little tidbits about what goes on inside our house.
I can't talk about my own blog without acknowledging all the other amazing DIY/craft/foodie blogs out there. Talk about a great big side of the internet that is full of talent and creativity! When I discovered these type of blogs, it was at the most perfect time… a time where I'm trying to be extremely frugal yet creative at the same time. There are many bloggers who I just adore– including all those who are participating in this bash. There's so much I could say about them, but really I just want to say "Wow," and "Thank you," to everyone who has inspired me. Its been fun having my own little corner of the internet to share my creations, categorize them, and consequently meet fellow moms and ladies doing the same thing.
ps- One of my secrets to managing a blog and tending to "real-life," is that I try not to let myself get carried away with it. My blog is supposed to motivate me to get jobs done. Lots of times, I set a timer for myself at home, 30 minutes of super speed cleaning, followed by a 5 minute reward of checking out a few blogs or answering emails. And thank goodness for the publish-in-advance option! I like to write up a bunch of posts in one night, and schedule them to post throughout the week!
Thanks again for stopping by today! Come back in a few hours for our first giveaway!