four hours.
six kids.
one me.
spring fever.
need a craft project!
These 4 leaf clovers came to me during my sleep.
Yeah, sometimes I dream up crafts.
Couldn't wait to give them a try while babysitting on Saturday.
Success!
Bonus:
easy, no mess, cheap, cute
Supplies Needed:
green paper
green ribbon
scissors or paper cutter
stapler
What to do:
Pick out some green scrapbook paper.
Face the wrong sides together and staple at one end.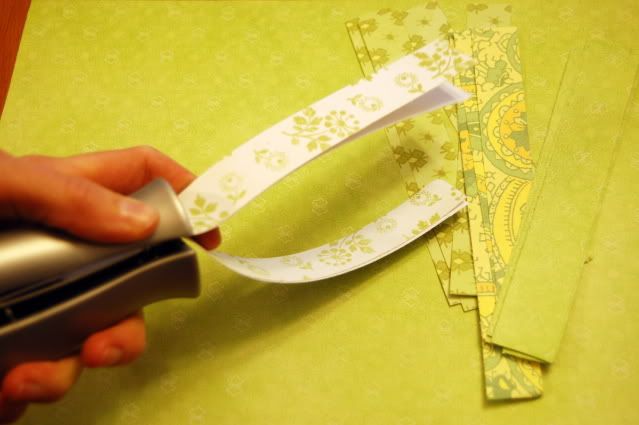 Here you should be grabbing 2 papers in each hand. Make a heart by flipping the paper to secure at the bottom and staple again.
Once you've made 4 hearts, assemble like so: Line up the 4 hearts. Put a ribbon between the middle two. Place a piece of felt at the end. Staple everything together.
You can make the hearts two sided or one sided. You can also use ribbon as the stem instead of felt, like you see in the second example.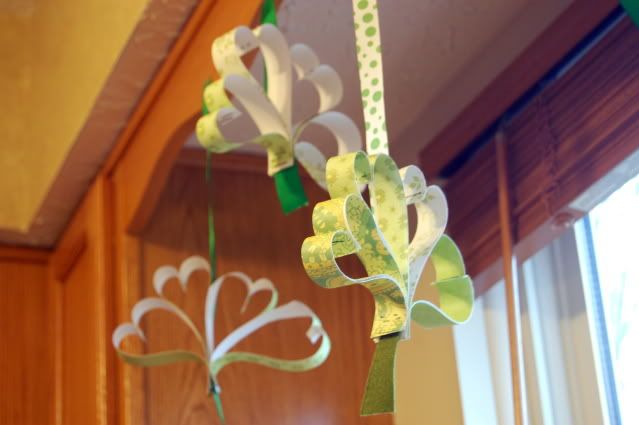 Ta-da!